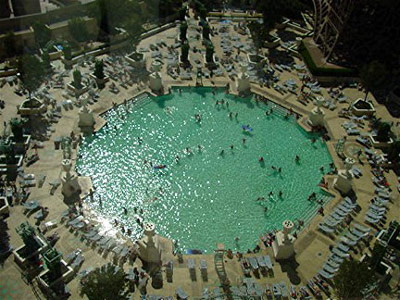 There are a lot of great things about America: Burgers, trucks, Television and much more. But one of the best aspects of America is its relaxed policy towards sexual behavior. This has opened the door for people with numerous different alternative lifestyles and fetishes. One of which is swinging. Swingers can be found in every state in the country; perhaps every city. But it is clear that swingers are more abundant in certain cities than others. To track down these cities, one only has to look for a few particular characteristics.
These include:
• Liberal attitudes (mainly towards sex)
• Nice Weather
• Plentiful nightlife and 'adult' options
With those factors in consideration we've chosen 6 of the best cities in the US for swingers.
San Diego, CA
The city of San Diego makes the list because it hits the three characteristics listed above. San Diego is a laid back city, where people let the good times roll.
A lot of the action revolves around the beach, so if you are tanned and sexy, or looking for a couple who is you know where to find them.
Miami, FL
With the beaches, pretty ladies and world-class nightlife, Miami is a place where people come from all over the world to party.
Miami is home to many naught places and events:
• A number of Topless and All-Nude Beaches
• Ultra Music festival, where people go wild for two back-to-back weekends
• And Miami Velvet
The latter is one of the East Coast's most prolific swingers club. Here you can meet your 'Love for the night' and you and your partner can enjoy the sophisticated and sexy crowd.
New York City, New York
Ah, the 'Big Apple'. Is there anything New York City doesn't have? Yes, the biggest city in America has everything you could ask for; especially if you're a naughty adult. New York has some of the world's best night life that are often open to the wee hours of the morning; It's the city that never sleeps. And if you plan on staying up past your bedtime you may want to make your way into one of the city's many swinger parties. New York City has dozens of sex clubs catering to various fetishes and alternative lifestyles. If you're looking for a couple to have some fun with, you can't go wrong in NYC.
San Francisco, CA
This beautiful city by the bay is precede d by its reputation: A hotspot for hedonism, liberalism and all sorts of debauchery. The Bay Area is one of the most open minded cities in the country, and if swinging is your thing then there are plenty of other couples to have a good time with. San Francisco is also one of the kinkiest towns around. Its Folsom Street Festival draws hundreds of thousands of people to engage in all things kinky. And according to a Trojan condoms poll, San Francisco is the most promiscuous city in the country. You shouldn't have much trouble finding someone to swing with.
New Orleans, LA
The city of New Orleans is well known for a few things, but the first image that comes to mind is Mardi Gras. Alcohol, boobs, beads, floats… you name it! But don't get it twisted, New Orleans parties year round with people coming from across the country to have a good time. With live music, strip clubs, and alcohol flowing people are always looking for a good time. It's also a place where people can come to explore fantasies. Plenty of couples are in town for the weekend looking for fun, and will make themselves known.
Las Vegas, NV
Rounding out the last is none other than 'Sin City', Las Vegas, Nevada. Just standing in the Strip in the heart of Vegas anyone can tell naughty things are going on behind closed doors. Vegas is home to tons of nightclubs, bars, strip clubs, burlesque shows, sex shops and of course swingers clubs. One of the best swingers clubs in the nation is the Green Door, which boasts that it is the largest of such clubs. Whatever tickles your fancy 'Sin City' has it.

What Swinger city is best for me?
Of this short list people are going to have quite a difficult choice choosing the spot that interests them. With tons of fun activities, sexy people, great weather, not to mention the swingers scene there are a number of options. What you should avoid is packing your bags and buying a house just because it sounds like fun. A better idea would be to start out by taking a weekend trip to one of these cities with your wife. Explore the city and all it has to offer, and at night check out the swinger's scene. If you enjoy your stay, then plan a few more trips. And you just can't get enough then it may be time to move there.