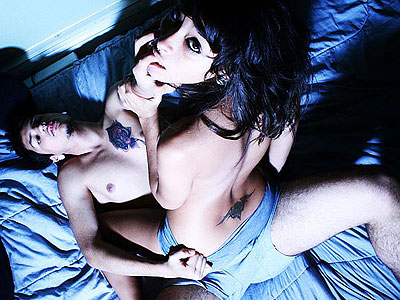 For your wife swapping adventures online to be successful you need an excellent profile that communicates clearly and concisely what you're looking for, what your limits are, and what turns you on. It starts with your username, which should be flirty and fun. People in the swing lifestyle are not at all interested in drama and every part of your profile should make it clear that you're not either. Starting with a fun name is a great way to put a smile on another couple's face and put you in a good light in their heads. From there you can proceed to your headline.
The headline in a swing lifestyle profile is the first thing they'll see outside of your name. It should continue that fun atmosphere but it should also clearly communicate what you're looking for. Feel free to abbreviate words (couple can become cpl, for instance) and if you're not sure of the proper abbreviations then browse profiles until you get a handle on the lingo (there will be some stuff that's specific to the swing lifestyle and most sites will have a glossary or you can look one up with a simple search. Short and sweet is always the way to go with your headline, but if you're generic or vague you might as well write nothing. You should keep in mind that almost everyone has a specific desire and there are so many variations out there that you can't predict them all. All you can do is describe what you are. If you're first timers then let everyone know. If you're an interracial couple then make it clear. If she's old and you're young then make note of that, etc.
Take your time writing your profile and have a good time with it. How you're feeling as you type the words out will likely read that way to others. If you feel robotic and bored then it will read that way. If you're laughing with your partner and having fun then it will read that way (hint: it should read like you were having fun and you're really into the swing lifestyle, not like you're timid about trying something new).
When writing the profile text you need to be specific. That can't be stressed enough. There is truly nothing worse than a lengthy profile that's filled with completely worthless text. People think they're being original when they say they love trying new things and really want to have fun and want great sex but those couldn't be more useless bits of information because they apply to literally everyone on a swing lifestyle site. You need to think about what you specifically want. What shape do you want your wife swapping partners to be in? Do you care about their race, height, weight? Is hygiene a big factor? Are you willing to respond to single guys and girls? Mention it all and be specific.


One of the most annoying things about a profile is when it's filled with stuff the couple doesn't want. It's annoying because it almost always reads like the couple is intensely bitter about their experiences and focuses only on the negative. It reads like they're not happy about the swing lifestyle and they're struggling to make it work for them. That being said, it's okay to list things you don't want. If you don't want single guys to message you then you should mention it (this is of particular note since there are lots of single guys on swing lifestyle sites and they need to be told not to contact you). Just make sure your wife swapping profile isn't entirely about what you don't want.