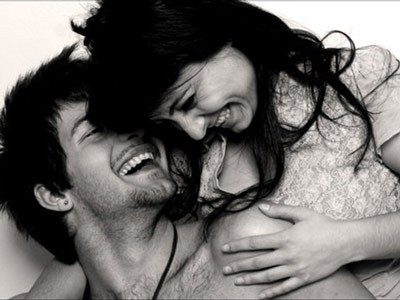 The common view of swingers conjures up images of ropy hotel rooms and callous couples with searching eyes and lecherous smiles meeting for meaningless sex. It may surprise many to know that wile that scenario is certainly possible somewhere, it is not normal, by far. The wide majority of swingers and nice, normal people from regular, average families and neighborhoods. You probably already know someone who has been involved in the swinging lifestyle. Many couples who have participated in swinging say it has helped and even saved their marriage. An Italian study in 2002 showed that couples who have had several affairs have the strongest relationships. There are a few rules to follow to ensure swinging will work for you, but when followed, swinging can actually be good for your marriage. The Italian study showed that when couples interact sexually with other people, it must be kept to short lived jaunts. It works even better if the occasional only happen out of state on very few occasions. Repeated sex with the same people can cause jealousy, anger and other strong emotional issues. It is also essential to choose partners that you do not interact with on a regular basis or share friends with. There are many benefits to wife swapping if you can get the technicalities under control.

Wife Swapping Is A Great Way To Explore Your Sexuality
One big advantage to wife swapping is it can relieve some bisexual curiosity. Many women (and men!) have a healthy curiosity about being bisexual. Women will often participate in wife swapping specifically for this reason, surprisingly enough. It is an open and easy way to experience sex with another woman without guilt. She can gauge her level of pleasure and evaluate how she feels about the experience without feeling like she has done something wrong. Wife swapping is also said to relieve sexual boredom between longtime couples. After many years together, a couple can become so complacent in their sexual life that they become bored and lose interest. The attraction is still there but the passion has died down. Often, all it takes is a little outside stimulation to recharge the sexual energy you once had for each other. Wife swapping builds trust in a marriage as well. If you have prepared yourself and feel confident about going forward with wife swapping and you have followed all the guidelines, you have built an undeniable trust with your mate. There is nothing quite as strong as this type of test.

The sexual boundaries of your marriage can also be explored in a swinging lifestyle. There is always something that you wanted to try but never have. This lifestyle is the perfect environment to be sexually bold and aggressive, enabling you to try new things. This also means you must be willing to try new things your mate wants to do as well. Be open minded, accepting and curious. The swinger's lifestyle can open you mind and your heart in your marriage but also in the rest of your life. Wife swapping can act as a de-stressor and remove some of the pressure in the relationship. If a couple has been experiencing sexual problems for an extended period, and have tried many solutions only to be disappointed over and over, the relaxed sexual atmosphere of the swinger's life can be very beneficial. When troubles aren't so blinding, it makes communication easier and alternate solutions more visible.



Expand Your Horizon
There is also the chance to meet new people, learn to expand you comfort zone and be part of something new. Couples often get stuck in a rut and do not even notice they are there. It restores the feeling of freedom from the single days and often reestablishes a fresh energy for life. It isn't unusual for new swingers to begin confronting their lives with renewed desire and new vigor, tackling problems previously thought insurmountable.

There is no doubt about it, there are advantages to swinging. The real question is, can you handle it? This lifestyle takes a specific type of person to engage in it and to reap its rewards. It isn't for everyone. Some people chose to only swing for a limited time and then return to their previous lifestyle. Spend some time researching the scene before you jump into it. Search out various studies and research the benefits as well as the disadvantages. Make sure it is something you can handle morally as well as publicly if the word gets out. It is also a good idea to have an exit strategy ready before you ever engage in the first event.