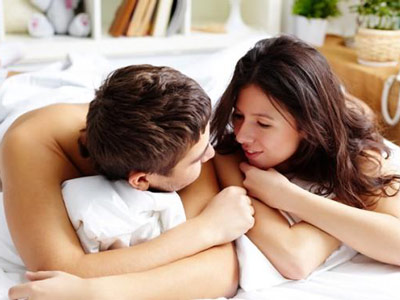 It is absolutely undeniable that the swinger's lifestyle has a certain allure. It is a Utopia of sorts. Being able to have the woman you love and have a life with but also having another woman to share your bed, guilt-free, with no repercussions, is every man's dream. Once a couple decides to try swinging, they reap the benefits at once. Swinging has often been said to save a marriage and bring a couple closer together. Some couples choose to swing for only a short time and then go back to monogamous life and are happier for it. Others swing for several years with a variety of partners. No matter which way you go, there are some tips to keep in mind to make the whole experience easier and a lot more comfortable and fun.

Your first foray into swinging should be as observers. This isn't as hard as it may sound. The Internet has hundreds of sites dedicated to swingers and it is easy to find a local swingers group in the members sections. Contact the group organizer and ask if it is ok to observe. There is no need to be shy, these people are used to questions and are usually very nice and understanding. Ask any questions you may have before discussing it with your girl. Once you have watched other people having sex in a group setting you will begin to set your own comfort zones a couple and as individuals.

When you are ready to engage in sex with other people, the first time should be with one other couple. The environment should be in your home preferably or in theirs. It should be somewhere you feel extremely comfortable. Make sure you know the other couple fairly well and feel at ease with them in this type of situation. Trust is big here, you must trust this other couple implicitly.

Make sure you know the swinger guidelines
The same basic rules of social interaction apply within the swinging community. When you are invited to a swinger's party you should bring the host a gift such as wine or liquor or flowers or pastry. Remember the niceties like please and thank you. Be courteous and mindful of others feelings. The sexual connotations of the affair does not negate personal responsibility. Contrary to popular belief, not all swinger's parties are just mad sex among a pile of bodies. You have the ability to say to no to any proposition and you will be turned down more than once to your own proposition attempts. It is part of the game and must be taken in stride with dignity and humility.
Establish a safe word with your partner so that you both know when it's time to go. If one or the other of you is not willing to go through with it, you can say the safe word and your partner knows it's time to go. No questions asked. It could mean danger is eminent or you just had a bad feeling. Establish the safe word just in case something happens.



Always remember why you are swinging
Keep in mind that you are doing this for a reason. You started swinging to get a deeper romance burning in your own relationship. Make sure to keep the hot, erotic fires burning after a swinger party and take it home with you. Explore each other's bodies like you never have and discuss your feelings about the party. Talk about how it made you feel and what you liked and didn't like about it. Make plans for the nest encounter and include the best things about the last party. Improve each time you try it.

The whole idea of swinging is to broaden your horizons. If you begin this trek and decide it isn't for you, there is no shame in quitting. There is no rule that says you must be a member of the swingers club for life. You can also say no at any time during a party. The idea is to have fun and be comfortable and learn new things with new people. If you aren't happy and comfortable, it isn't working. To enter the world of swinging, you have to be prepared mentally and physically. It isn't always easy to break the lifelong knowledge that you should not sleep with anyone but your spouse. When you finally challenge that notion, it doesn't always come easy. There may be sexual malfunctions and loss of erection and that is all part of the game as well. It is a learning process for everyone involved.