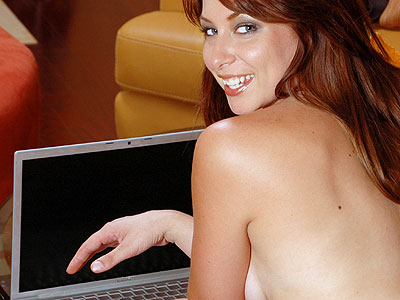 There are two separate but equally important elements to writing a great swingers ad. If you want to become a swinger you'll have to master both. First there are the pictures. You'll need to put up pictures if you have any hope of meeting others in the swing lifestyle and getting into the wife swapping you want. Most couples will understand if you want to blur faces out or only include body shots in your public profile but if you're not willing to send face pictures shortly after you make first contact you can forget about ever meeting up with a worthwhile couple. You need to be willing to share.
On a swing lifestyle site there's very little reason for modesty. You don't need to put up penis and vagina pictures, but you should have shots of your bodies included and hopefully you'll be willing to put your faces up. She doesn't need to show her breasts topless, but a bra or lingerie shot would be great and if she's willing to go topless then she should. The more you share the more people will believe you're real and into the lifestyle. However, if your pictures look too professional they might think you're a fake couple just out to scam people. Also, don't lean too heavily on pictures of her. Swingers tend to get wary when only one side of the couple is shown or there's only one or two shots of the guy and a dozen shots of the girl. Prospective wife swapping mates are going to assume that the guy has something to hide and likely pass you up for a better option. If you're ashamed of something you should work to change it before you become a swinger or just embrace it. People will like you more for doing so.


You'll need to master the art of writing a good profile too and it's harder than it seems. Your first task is to browse the swing lifestyle site and make note of the profile texts you really respond to. Create a list either in your bookmarks or through the favorites feature the site offers you. Once you've come up with a few dozen go back and study them. Try and discover what qualities they all share in common that you responded to outside of the girl being really hot, etc. What about the writing draws you in over and over again?
Chances are good it's all about the level of detail. The one mistake the majority of couples make is not offering enough detail. It's understandable, although it's often a result of ego and a little too much self involvement. You think that you stand out as a couple because you know yourselves. What you're not considering is that in any given city there might be 40,000 couples just like you and that you really don't stand out from them in any particular way, even if you're really good looking (there will be other good looking couples).
It's up to you to make yourselves stand out and you do that through detail. Given that there are so many swing lifestyle couples interested in wife swapping in any given city there's no harm in really drilling down to the details of what you are and what you seek. Have confidence that what you are will be enough to interest another couple in a powerful way and that confidence will come across in your profile. Remember that specifics are more important than anything. Avoid generalities and blandness at all costs and you'll have a perfect swingers ad before you know it.